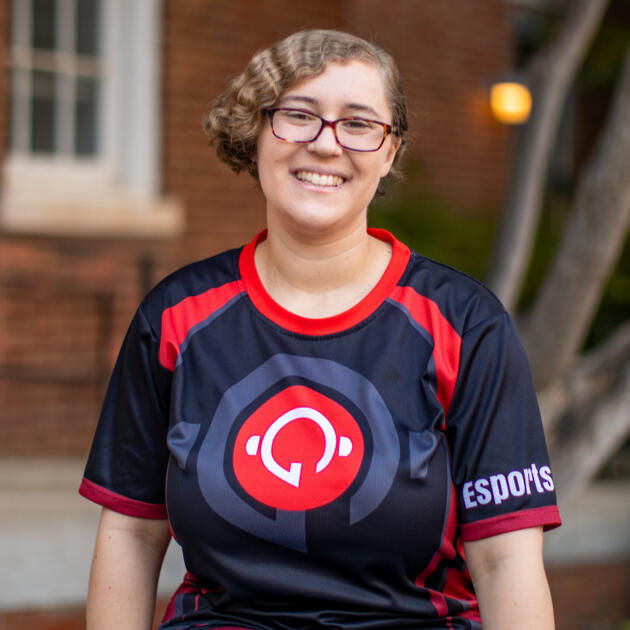 Emily Morrow
Video Game Designer and Writer
Atlanta, GA, United States
Associate Game Designer, ArenaNet
---
---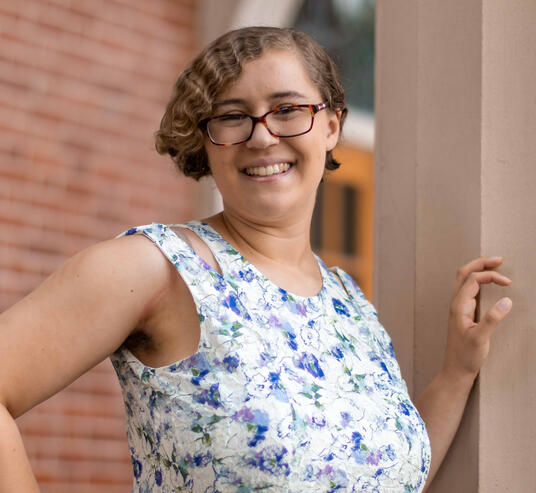 Hi!
I'm Emily Morrow, a video game designer and writer from Atlanta, GA. I specialize in narrative character design and dialogue writing in games. I love working on character-based games and comfy genres. I've shipped an indie game with a small team. I also have experience in quest and combat mechanic design. I have a BA in English with an emphasis in creative writing from the University of Georgia.I also have experience in games media and journalism. My writing has been published on websites like Screen Rant, Digital Trends, Dot Esports, CSL Esports, GameSkinny, and more. I've written gaming news, op-eds and features, hands-on previews, and reviews, and I've covered events like E3, The Game Awards, and Nintendo Directs.Let's get in touch! If you'd like more information or just want to say hello, please email me at [email protected] or send me a DM on Discord at pokeflute#0620.
Games and Related Industry Work
Forever Lost: The Altered Cut
Narrative DesignerAt a glance: Edited and wrote additional text for a PC remake of the mobile game Forever LostWorked with the original game's designers to ensure all text and dialogue fit the game's iconic mix of humor and suspenseWrote Steam store page text and other player-facing support text for the gameForever Lost: The Altered Cut is a remake of the popular mobile game Forever Lost. After the original game sold more than one million copies, Altered Gene decided to bring it into the present with fresh writing, updated graphics, and more.As the game's writer and narrative designer, I rewrote and adjusted many of the game's original lines to promote clarity and ease of localization while also preserving the original game's fun and unique tone. I worked directly with the designers and writers of the original Forever Lost to ensure that all of my writing was of the correct tone and fit well with the existing game's dialogue.Currently in development
Coral Island
WriterAt a glance: Developed and expanded existing characters' personalities and narrative arcsWrote dialogue and cutscenesDesigned short narrative minigamesCoral Island is a new take on the farming sim genre. Developed by Stairway Games, the game raised over $1.6 million USD on Kickstarter by fans eager to run a farm, explore a unique tropical setting, and build relationships with a huge cast of characters. As one of the game's writers, I expanded on existing characters, developing them into rich, nuanced personalities for players to get to know. I wrote dialogue and cutscenes for each character and designed short interactions that correlated with their personalities and situations. To date, I've written roughly 80,000 words in dialogue for the game.Available now in early access on Steam and Xbox Game Pass
The Analyst: Redacted (Comic)
AuthorAt a glance: Developed a graphic novel plot using existing characters and story materialOrganized panel layouts to best suit plot material and visualsWrote action-focused dialogue and text narrationThe Analyst: Redacted is a fictional military comic developed in collaboration with Altered Gene Studios. The comic's purpose is to connect the events of a wider multimedia universe. As the author, I received basic character details and plot essentials and expanded them into the story of one military operative. I also worked with the project's artist and director to develop each page's panel layout and adjust the comic's narrative pacing as necessary.Concept by Des Gayle, art by Kyle Petchock, color by Dearbhla Kelly, lettering by Hassan Otsmane-ElhaouCurrently in production
REM Cycles
Narrative Designer and WriterAt a glance: Created the game's overall scenario, themes, characters, and loreWrote item and ability descriptions, barks, codex information, and over 50,000 words of dialogueDesigned abilities and wrote descriptions for all of the game's monsters and bossesAssisted with testing, simple scripting for character portrait assignmentREM Cycles is a roguelike turn-based tactics game with significant narrative content. Inspired by games like Fire Emblem, the story follows ten unique characters who are stuck in a dream and must fight their way out. I developed the plot and characters from scratch - the basic mechanics were already set in stone, but I had a lot of creative freedom. I developed and presented several different narrative settings, arcs, and characters and developed the entire plot together with the designer.I wrote every word in the game, including the game's text narration, over 50 different three-conversation arcs between every possible combination of characters, barks, item descriptions, and ability descriptions. The game's tone flexes between serious (for the overarching narrative) and silly (for many of the side conversations). Dialogue was written knowing that our project had limited art and animation assets to work with - characters' speech includes enough location markers and action descriptions worked in that they could feasibly stand without any kind of art or backgrounds. I also helped design most of the enemies' and bosses' mechanics.Programming and design by Danny Spencer, logo and art by Sarah Boeving, music and sound by Felix ArifinAvailable now on Steam
University Magician's Society
WriterAt a glance: Took charge of two different characters, writing a six-conversation arc for each of them while sticking to their established personality traits and existing main dialogueWorked with another writer (who is also one of the project's leads) to develop a final character and edit each other's workWrote marketing materials for the game, including a series of interviews and character biographies for KickstarterUniversity Magician's Society is a subversive visual novel that takes inspiration from titles like Doki Doki Literature Club. The player assumes the role of the president of a school's magic club and must handle all the personality management and mystery that comes along with it.Besides witnessing the main story dialogue, the player can have one-on-one side conversations with each NPC. I wrote these side conversations for two of the game's five NPCs and assisted with the development of a third. Conversations allow the player to choose from a few dialogue options, which either gain or lose them favor with the NPC in question. The characters' main story dialogue was already finished when I joined the team, so it was my job to stay in character and develop realistic scenarios and side dialogue for my assigned characters.In addition to writing character arcs and dialogue, I also assisted with the game's marketing writing. I wrote a series of interviews with the development team and character bios for the characters I wrote, which will eventually be featured as Kickstarter updates.I have left this project.
Samurai Slaughter House
Narrative Designer and WriterAt a glance: Created characters and wrote associated dialogueCreated and designed main and side questsImplemented quests into UnitySamurai Slaughter House is a VR-exclusive action-adventure game. Players step into the shoes of a lone samurai to explore a large open world, collect items, and fight a wide variety of fearsome foes. As the game's narrative designer and writer, I was responsible for character creation and dialogue. Working with existing story beats and assets, I designed and wrote a variety of main story quests and side quests within the game's open world. I also implemented these quests directly into Unity.I have left this project.
Unnanounced project
Temp writerUnfortunately, I can't say much about this project. I worked briefly with a small team to develop a story bible, brainstorm characters, and organize research.I have left this project.
Realms of Ashjana
Writer/Story Designer, Quest DesignerAt a glance: Reorganized previous writing and wrote new material in the existing style of the gameDeveloped the game's narrative acts, its main quest line, and various faction-related side questsWrote dialogue for main and side NPCs, codex material/environmental storytelling documents, and various item and enemy descriptionsRealms of Ashjana is a text-based open-world adventure in the style of games like Zork. The game takes place in a virtual world whose true nature is not immediately revealed to the player. The project previously had a different writer, so my job was to organize their concepts and plot into something more straightforward. The general plot outline and several major characters already existed; I fleshed everything out further, writing significant lore bible content and reorganizing the story with the consent of the programmer.In addition to main quests, I developed new minor NPCs, wrote side quests and all associated dialogue, and developed non-VO codex pieces, such as journals scattered around the first world that act as bits of environmental storytelling. As the game has almost no art or maps, everything must be told through dialogue and codex text.I have left this project.